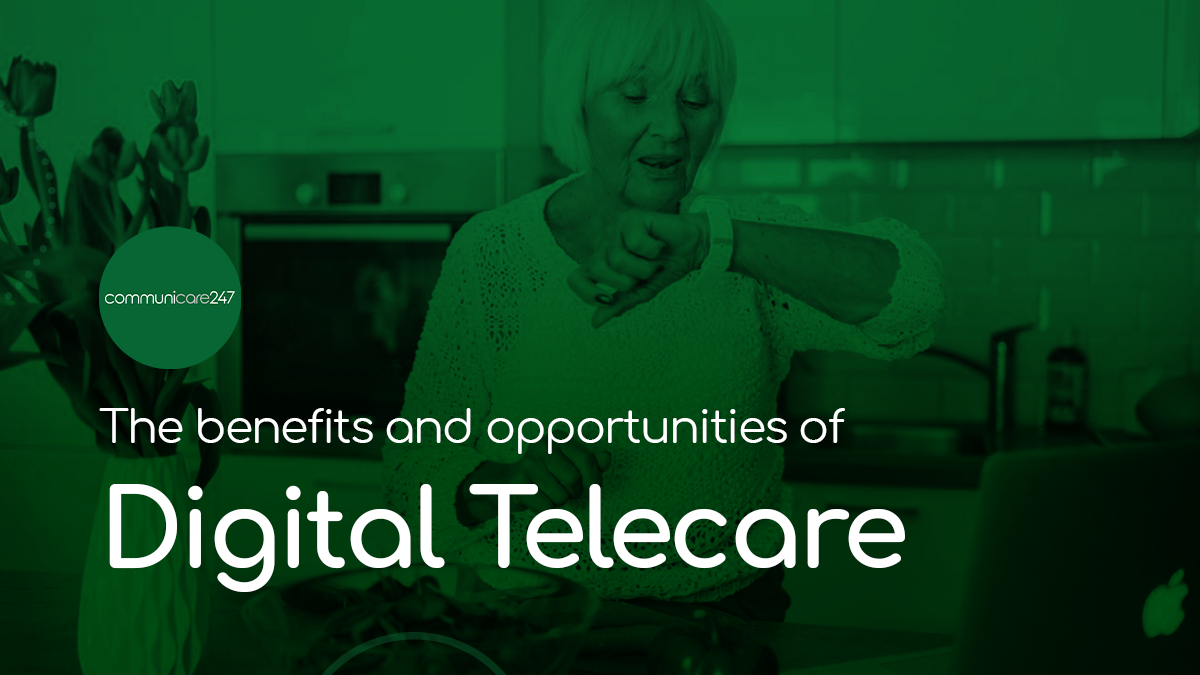 Technology enabled care services are currently facing one of the biggest changes in service delivery since telecare was first introduced. With the analogue to digital switchover, caused by the PSTN switch off, many local authorities, health care, social care and housing providers are being urged to adopt new digital care technologies to ensure the continuity of vital telecare monitoring services that help over 1.7 million people in the UK to stay independent and safe at home. 
The introduction of digital telecare systems brings a range of benefits and opportunities to both organisations and citizens who rely on these services. With greater choice, mobility and societal benefits for citizens, and increased efficiency, data sharing, resilience and operational benefits for organisations, the introduction of digital telecare will transform the sector and bring people into a new digital era of care.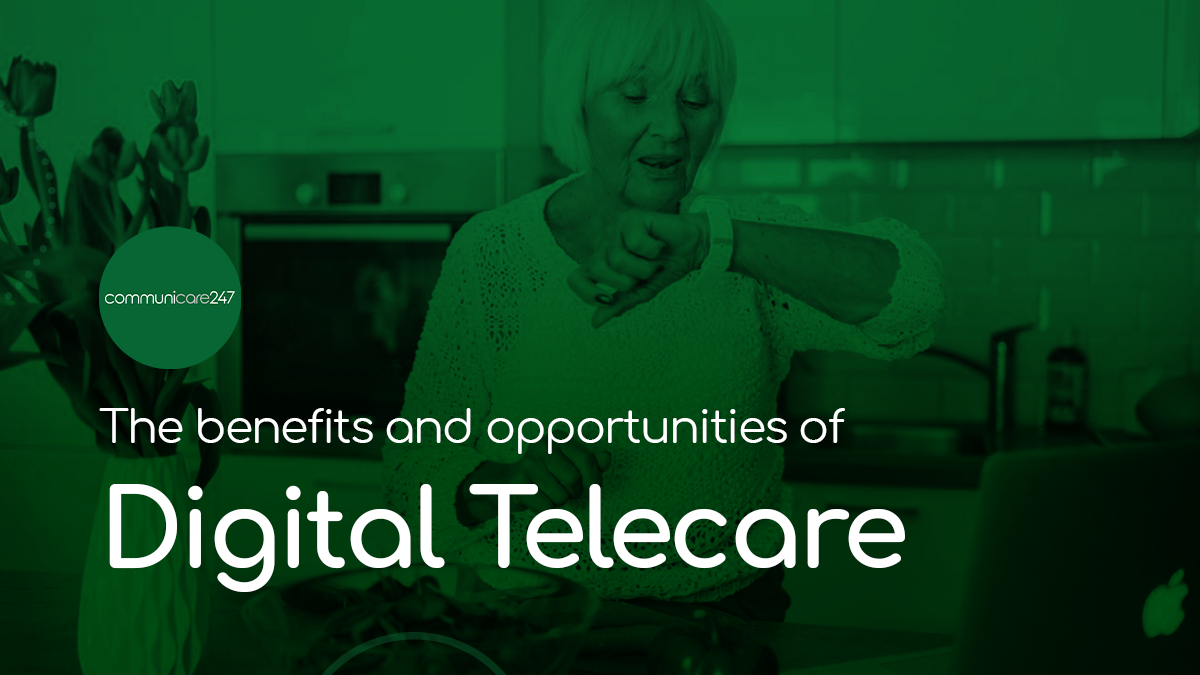 What are the benefits of Digital Telecare?
Societal Benefits
The introduction of digital telecare into the lives of citizens presents many societal benefits, one being increased resilience, reliability and safety. Currently, a majority of telecare users will have experienced analogue technology enabled care (TEC) devices and peripherals, usually placed in the home. Existing analogue TEC is known to be unreliable, with slow call connection speeds and high call failure rates that ultimately put vulnerable users at even greater risk, and without switching, there is a risk of lives being lost.  
With digital TEC in place, citizens can benefit from high quality, reliable and enhanced services that are tailored to their specific needs. With digital TEC comes faster call connection speeds, improved audio quality and reliable alerting through an increased choice of new digital technology including home based TEC, wearables, mobile phones, GPS enabled devices, IoT equipment, ambient monitoring sensors and more. Citizens can also benefit from audio and video based equipment, such as the Amazon Alexa service and tablet based services, to stay in touch with friends, family and carers, and receive video based consultations from their own homes.
With increased choice of more reliable TEC that is more discreet and attractive for citizens to use, digital telecare provides an opportunity for citizens to be safer, confident and more independent at home and in their communities, using technology that can help monitor and improve their health and wellbeing, whilst reducing other prevalent issues, such as social isolation.
With digital TEC, citizens and their families can benefit from increased access and visibility to data that matters. Through a blend of home, mobile and IoT based telecare equipment and a digital monitoring system, family members, care and service providers can stay up to date with the health, safety and activity of loved ones and service users, whilst using data to proactively plan and deliver care.
Service Provider Benefits & Opportunities
Through the implementation of digital TEC, local authorities, health, care and housing providers and others who deliver these essential services can take advantage of new opportunities that can improve the delivery of care and services. This can be achieved  through new efficient models that provide more visibility, data, integration and resilience. 
Here is a breakdown of the different benefits that digital can bring to your organisation: 
Resilient Equipment and Service Delivery
Whilst increased resilience and safety is a benefit for citizens, the same benefit can be echoed for service providers. Digital TEC delivers more reliable and high quality equipment for the use of monitoring citizen health, wellbeing and safety, and provides efficiency for providers through over the air configuration, updates and self installation methods. With digital TEC, devices report their statuses automatically, enabling providers to efficiently spot and resolve signs of failing equipment to continue delivering a resilient service. 
Through digital TEC, providers can adopt more resilient connectivity methods to stay in touch with citizens. Through the adoption of GSM/mobile technologies fitted with roaming SIMs, citizens can connect to the most resilient network based on their location. Service providers can also adopt low power and greener solutions, such as LoRaWAN, to power elements of their telecare service. LoRaWAN delivers a low power, long range alternative to WiFi enabled devices and provides accurate, real time and actionable data to support the delivery of care. 
Service providers can also stay resilient by partnering with digital Alarm Receiving Centre (ARC) services. As we adopt digital technologies for telecare, Alarm Receiving Centres must also adapt to handle digital-enabled alarms and communications. Through the adoption of a digital monitoring system, such as Communicare247's Archangel® system, service providers can benefit from the flexibility of how alarms and calls are routed. This flexibility in alarm monitoring and call handling enables service providers to re-route calls to another ARC if there is a particular spike in calls, and similarly, enables the re-routing of calls in disaster recovery and business continuity scenarios. The flexibility of ARC services can also enable remote working for service providers who no longer need to rely on physical ARC buildings and infrastructure.
Data Sharing, Integration and Prevention
Another clear opportunity that digital TEC presents is the ability to drive citizen data through shared, open and interoperable platforms, enabling greater service integration across health care, social care, housing and more. Through adopting this whole system and partnership approach to care delivery, powered by digital TEC, care providers can benefit from shared data that supports a shift towards a more proactive, preventative and person-centred model of care. 
The shift towards this model of service delivery will enable service providers to have a fuller picture and understanding of an individuals health and care journey. Using digital TEC, such as home based ambient sensors, 4G imaging technology and GPS enabled mobile technologies in a telecare world can enable the continuous reporting of citizen health, wellbeing and activity in the home and in the community. 
This essential data can help report on how a person is choosing to live independently. This can present data insights, such as: how often they visit their kitchen, how many times they visit the bathroom, how many hours of sleep they are getting each night, and how well their home environment is functioning in terms of light levels, humidity, temperature and other safety measures, such as Co2 levels and fire alarms. By collecting this data, service providers can receive rule based alerts that can predict indicators of health risks which can result in preventative steps and health and housing interventions that will keep citizens safe and will result in lower hospital admissions.
Operational and cost efficiencies 
Whilst digital telecare can offer significant benefits to health and care outcomes, it can also deliver operational and cost efficiencies for health, care and housing providers. 
Through the valuable insights that digital telecare can deliver, service providers can begin to effectively plan and prioritise service capacity and delivery to citizens where attention is needed most. 
By moving towards a complete end to end digital model of care, providers can decrease their operational costs. Existing analogue equipment and services are currently demanding for service providers to manage, with manual testing and upgrades, physical installation and implementation costing much more in comparison to digital alternatives that offer plug-and-play options and over the air configuration. Through the adoption of these technologies, coupled with a digital cloud monitoring platform, providers can deliver a future-proof service that can adapt to changing technology and service needs that can be effectively deployed through interoperable cloud systems. 
Operational costs and efficiencies can also be delivered through the adoption of cloud based ARCs. Service providers no longer need to rely on physical ARC buildings and monitoring centres when it can all be delivered remotely via the cloud. 
Summary
Through the adoption of a complete end to end digital telecare service, including digital equipment and cloud monitoring platforms, health, care and housing providers can see a range of benefits for both citizens and their overall service delivery. 
Switching to digital telecare enables citizens to choose from a wide variety of discreet monitoring options that help them live independently, whilst communicating essential health, wellbeing, activity and environmental data to family, carers and service providers to support predictive and proactive person-centred care. 
Digital telecare offers complete flexibility for service providers, delivering interoperable and future-proofing service options that drive efficiencies and positive impact to service delivery. 
Migrating to digital with Communicare247
Communicare247 is a digital service provider, delivering a suite of solutions for housing, health and social care providers. Our products and services are designed to support & empower greater personal freedom and independence. We enable our customers to make proactive, informed decisions, which means service providers can predict & proactively support their clients to live independently in their homes and communities for longer. 
Through our Archangel® cloud system, our customers can integrate a choice of digital home and mobile equipment, IoT devices, ambient sensors and monitoring tools to protect and respond to the needs of citizens. 
Archangel® delivers complete flexibility and functionality, enabling providers to migrate to a digital system their own way, securely. Through Archangel®, service providers can access our Interoperability Gateway, a secure middleware cloud technology which enables the two-way exchange of data between analogue and digital devices and IoT systems. Featuring open APIs, connectivity plugins and our Analogue to Digital Bridge, the gateway supports providers by integrating existing analogue devices and social alarms, enabling existing devices to work with a fully digital system. This supports the smooth migration of services, and consolidates multiple data silos into one complete system. 
To find out more about Archangel, our Interoperability Gateway, and how we can support you in the transition from analogue to digital, please download our brochure below, or get in touch with our team.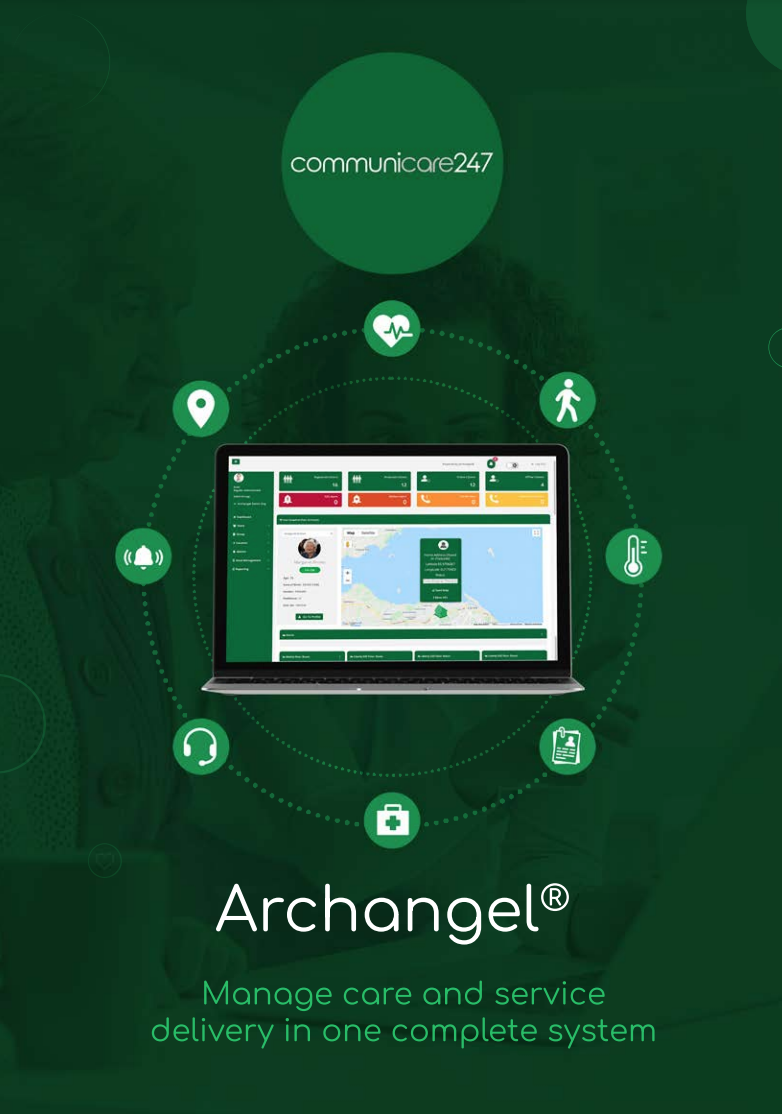 Download the Archangel® brochure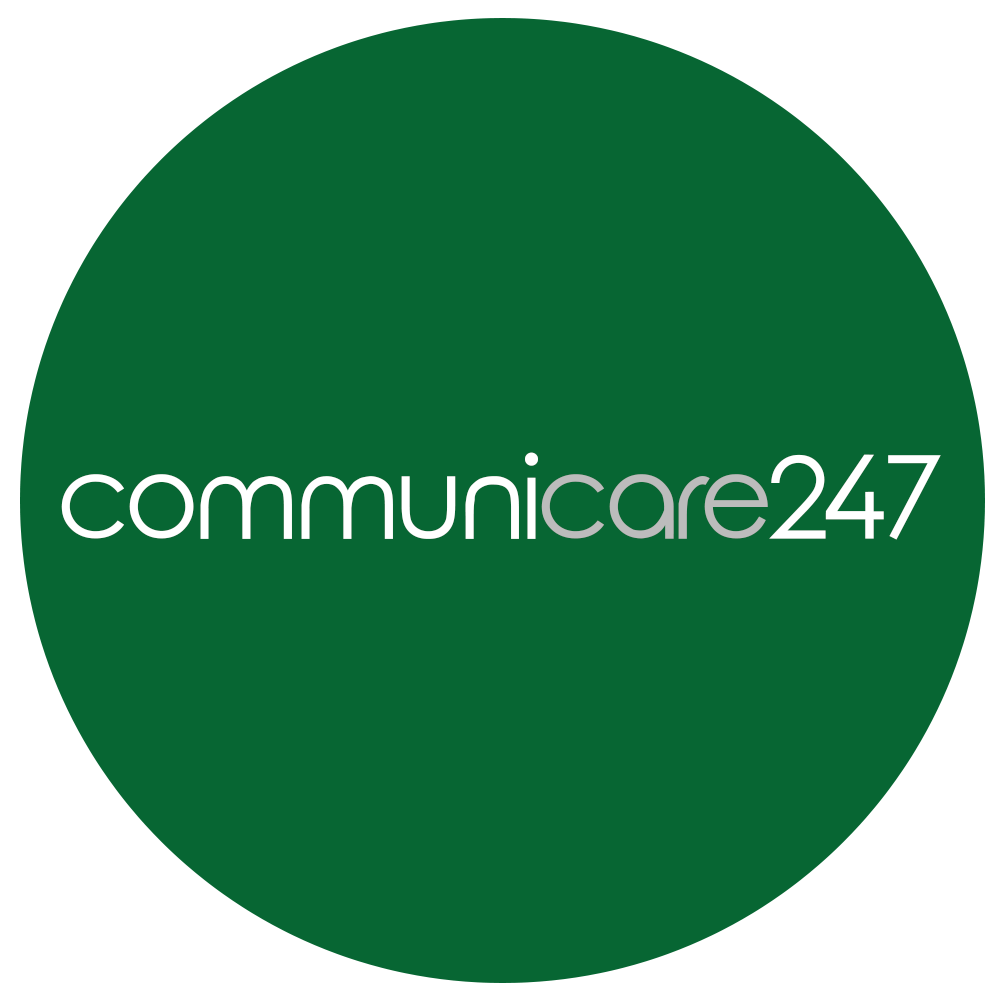 About Communicare247
Communicare247 is a health and social care service provider which delivers connected care solutions. Using secure digital technology and monitoring services, we enable citizens to remain safe and independent in their own homes for longer. Cloud services and effective technology provide valuable reassurance for individuals receiving care and permits sharing of information with families and care providers. The service helps to support service commissioners in balancing their duty of care with practical efficiencies capable of meeting modern day audit and resource challenges.