Experiencing loneliness and being socially isolated is a prevalent issue in our society, even before the coronavirus pandemic. Pre-pandemic, the number of over-50s experiencing loneliness was set to reach two million by 2025/6. Latest figures suggest that we have exceeded expected 2025 levels, with 7.2% of the adult population feeling lonely (3.7 million people) as a result of a range of factors relating to the pandemic. 
As a universal human experience, loneliness and social isolation is both complex and unique to everybody. With different factors leading to both experiences, the prevention and treatment of this state of mind and physical experience can vary dramatically. 
In this blog, we will look at what loneliness and social isolation is, what the main causes are and the effects each feeling has on your physical and mental health. 
What is loneliness and social isolation?
Loneliness and social isolation are often used interchangeably to describe the feeling of being alone. Whilst the two terms are closely related and denote a degree of social disconnection, they do not necessarily mean the same thing. 
Social isolation can be defined as an objective state where an individual has few or infrequent social contacts or interactions. Being isolated can mean staying at home for long periods of time with no one to talk to, having no community involvement or no access to services, and having limited or no communication with family or friends. 
Loneliness is the subjective and distressing feeling that can be caused by instances of social isolation and is often defined by the discrepancy between actual and desired levels of social connection. However, it is possible to feel loneliness even when you aren't alone. 
What are the main causes of loneliness & social isolation?
There are many causes of loneliness and social isolation that affect all people from different age groups, environments and backgrounds. Sometimes, we may not know why we feel lonely, and that's okay. 
For some people, certain life events and experiences can cause them to feel lonely. This can include:
Experiencing loss or bereavement 

Experiencing a relationship break-up or losing a friend 

Moving away to a new place without family, friends or a local community network

Retiring or moving jobs, losing the social contact you had at work 
Other research suggests that people who live under certain conditions and circumstances are more vulnerable to loneliness, this includes people who: 
Have no friends, family or support network

Are a single parent or carer who may find it difficult to maintain a social life 

Are excluded from socialising due to mobility issues or shortage of money 

Belong to minority groups without a local network of support, including people who face discrimination due to disability, gender, race or sexual orientation
Impact of loneliness and social isolation on your health and wellbeing
Loneliness and social isolation has a wide range of negative effects on your physical and mental health. Recent studies have highlighted that experiencing loneliness has significant health risks and found that: 
Social isolation increases a person's risk of premature death, a risk that rivals those of smoking, obesity and physical inactivity. 

Social isolation was associated with a 50% increase in risk of dementia and cognitive decline.

Poor social relationships (characterised by social isolation or loneliness) was associated with 29% increased risk of heart disease and 32% increased risk of having a stroke.

Loneliness was associated with higher rates of depression, anxiety and suicide. 
The same report also highlights that vulnerable adults from minority groups are at most risk of the negative impacts associated with loneliness and social isolation. This includes people who are immigrants, LGBT and victims of elder abuse. In the UK, loneliness has a large impact on the elderly community, with stats that show that well over half of those aged 85 and over and 35% of those aged 75 and 84 live alone. Half a million of older people have also reported going five or six days a week without seeing or speaking to anyone at all.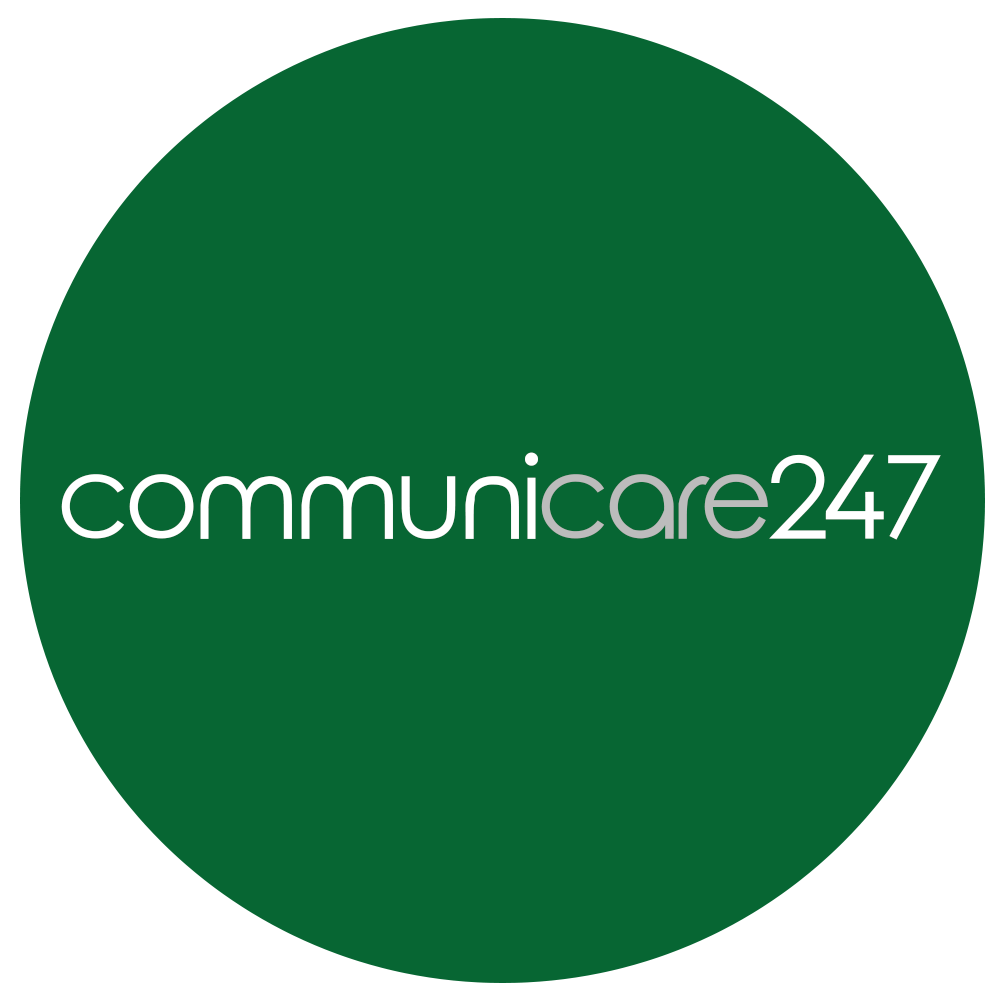 About Communicare247
Communicare247 is a health and social care service provider which delivers connected care solutions. Using secure digital technology and monitoring services, we enable citizens to remain safe and independent in their own homes for longer. Cloud services and effective technology provide valuable reassurance for individuals receiving care and permits sharing of information with families and care providers. The service helps to support service commissioners in balancing their duty of care with practical efficiencies capable of meeting modern day audit and resource challenges.