The future of health
and social care, today.
We provide life-changing technology enabled care services,
empowering quality of life and improving healthcare outcomes.
Raising the standards
of personalised care
High quality and reliable technology
to provide enhanced services tailored
to meet each citizen's needs.
Powerful insights
for enhanced care
Our Archangel system collects in-depth
data, allowing you to stay informed and
make better care decisions.
Stay independent
at home for longer.
We provide citizens with the freedom to live safely
and well for longer within their own home.
Find freedom in
your community.
Communicare247 empowers citizens to become
fully engaged within their local communities,
reducing social isolation.
Live a longer, happier
and healthier life.
Our advanced live well products help
support and manage long-term health
conditions whilst improving quality of life.
We champion
Independence

&

Empowerment 
Communicare247 is at the forefront of a transitioning health and social care system. As telecare switches from analogue to digital, with a wider option of remote health and wellbeing monitoring technologies, we are implementing a range of integrated care technologies to boost independence and empowerment.
Our solutions are designed to better meet the needs of the citizen, improve outcomes of healthcare pathways and meet the challenging productivity and efficiency needs of service commissioners and providers.
Learn More About Us
Connected technology for independence and enhanced care
The Heritage Range
Our Heritage Range provides you with a familiar 'button and box' setup containing the latest in digital connectivity. Developed with your safety and independence in mind, our Heritage Range provides you with the tools needed to raise an alert if something goes wrong at home. Heritage gives you the tools to feel confident and independent at home, with reassurance of your safety for yourself and your family.
The Freedom Range
Our Freedom Range provides mobile equipment and apps, empowering you to become fully engaged within your local community, reducing social isolation. The Freedom Range features a dedicated SOS button and fall sensors to keep you safe in your community. The Freedom Range assists carers with reablement, assessments of independent living and activities, provides data analysis for fall prevention and helps to identify  the location of an individual during a crisis.
The Liberty Range
Liberty is our advanced digital home care system that uses a range of interconnected devices to monitor your health and wellbeing at home to provide powerful analytics to predict future care.
With a range of sensors located around the home, including room activity monitors, smoke and CO detectors, door monitors and using voice assistant technology such as Alexa, care circles can stay informed of their family members health and spot signs deteriorating health early.
Smart Health & Wellbeing Monitoring
The Live Well Range
Living with illness doesn't need to stop you from doing what you love. Our Live Well Range lets you live a healthier and happier life with digital remote health monitoring.
From conditions such as Asthma, COPD and Epilepsy to frailty and post-surgery care, the Live Well Range provides you with a range of accessories to better manage your health at home so you can stay independent and enjoy doing what you love.
We're here for you
when you need us most
Our Digital Monitoring and Alarm Receiving Centre exists to support everyone with care needs, 24 hours per day, 365 days per year.
Communicare247 has 20 years pedigree experience in delivering digital telecare monitoring services to individuals with a variety of care needs including vulnerable people, people with learning difficulties, older people and people with long-term conditions and complex needs.
Learn More
Contact Us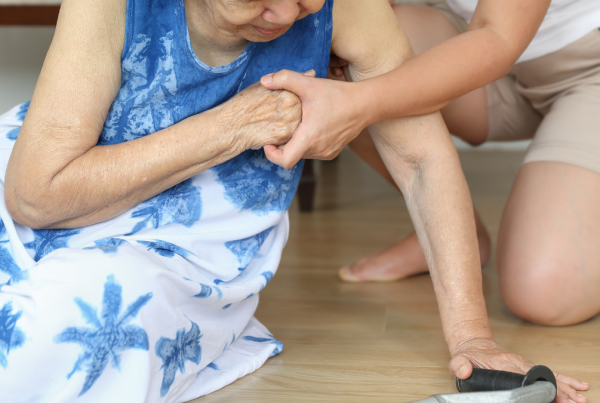 Key Facts 30% of people aged 65 and older will fall at least once a…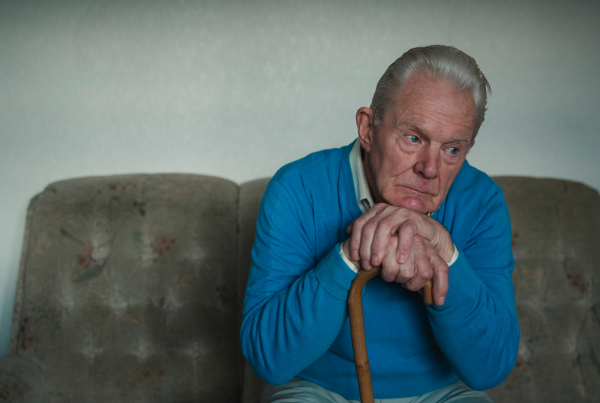 Extensive research has revealed the impact of the Covid-19 on older people's physical and mental…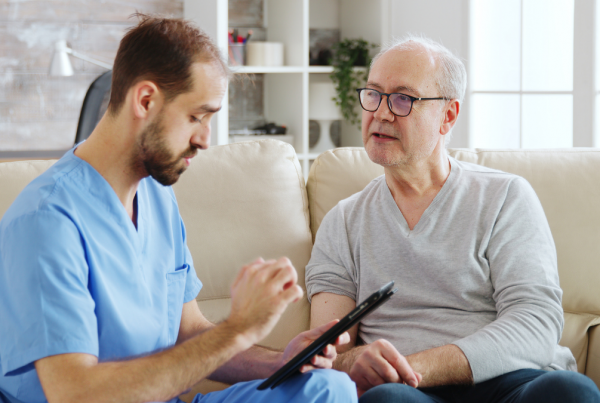 After undergoing rigorous security assessments, the Archangel® care cloud has been approved and added to…