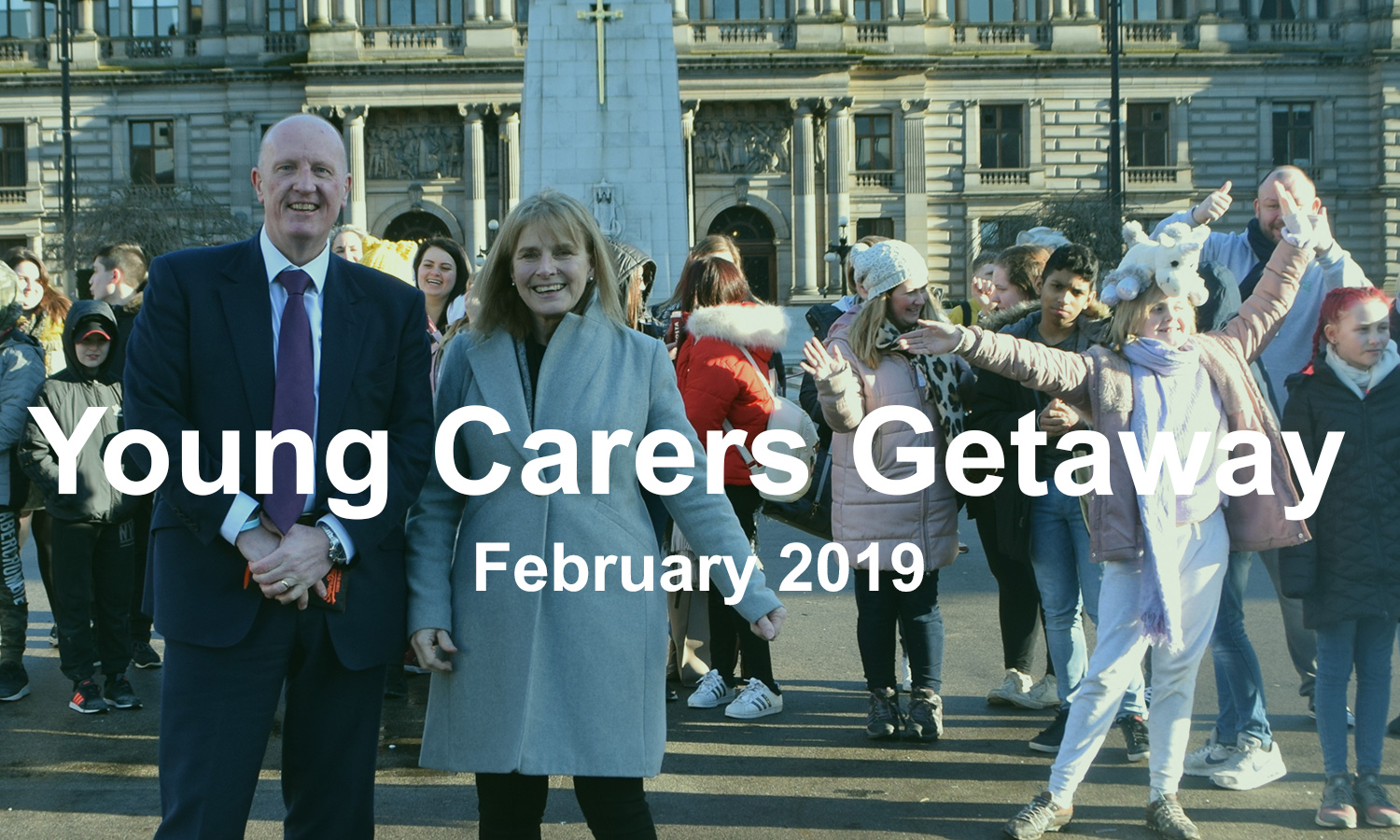 A group of young carers enjoyed a carefree weekend filled with fun, activities and long lie-ins at a holiday park in Dunoon thanks to support from Communicare247.
Thirty young people who spend time caring for others came from all over Scotland to enjoy a getaway at Hunters Quay Holiday Village. Tom Morton, CEO of Communicare247 spearheaded an effort to ensure the kids enjoyed free accommodation and activities, ferry passage thanks to Western Ferries, as well as a Chinese takeaway.
Brendan O'Hara, MP for Argyll and Bute, and Audrey Forrest, Argyll and Bute councillor, spent time on site and engaged with some of the young carers.
Mr O'Hara, who brought chocolate for the children, said: "As young carers, these kids are truly inspiring and I am delighted that they are able to take this well-deserved break. To have caring responsibilities at such a young age is very tough and I just wanted to meet them to acknowledge what they do and to say a huge thank you to everyone who was involved in making this holiday happen for them."
Tom Morton, CEO of Communicare247, said: "We were so delighted to help these very deserving young people have a break. "Communicare247 works with carers across the UK to provide technology that makes their lives easier, so it made sense that we worked with Carers Trust Scotland to deliver this special project.
"It was a real local effort – with Keith Campbell of Argyll Holidays offering preferential rates and Gordon Ross of Western Ferries donating free crossings and Mike Cheng who delivered some great food from River Jade. I'm honoured that these kids really enjoyed themselves playing badminton, swimming or just kicking back and relaxing with friends."
A chance to get away and have some fun away from caring responsibilities is a rare thing for these young people. For some it was their first time away in years. Susie Fraser, Director for Hollicom and Ambassador for Young Carers Trust Scotland, said:
"We knew from the outset that this was going to work when one of the young carers arrived at the holiday park and, smelling the swimming pool, said 'it smells like a holiday'.
"One young carer told me about how she has been bullied on social media because she cares for her dad. She said this weekend away has been the first time she has felt normal in years. It was a privilege to be involved with the young carers getaway in Dunoon."
Louise Morgan, Director for Scotland and Northern Ireland, Carers Trust Scotland, said: "Our extensive survey work consistently shows that 1 in 10 children in a class has a caring role. Right across Scotland and the rest of Great Britain young people are having to care for family members with complex needs. These range from disability and terminal illness to mental health problems, alcoholism and substance misuse.
"This year young carers chose #CareForMeToo as the campaign name for Young Carers Awareness Day, which recognises that their mental wellbeing will suffer with too much expected of them without appropriate support. "Events like the young carers getaway in Dunoon offer these young people a much-needed break from their caring responsibilities as well as a sense that there are people and agencies willing to offer support and care for them.
"Carers Trust Scotland would like to say a big thanks to Tom and his team at Communicare247 for the opportunity he has provided these young people."
The initiative is part of the Charity Support Campaign launched by Commmunicare247 and its sister company Safe Shores Monitoring to celebrate 20 years of business growth. The Glasgow-based company operates its state-of-the-art Alarm Receiving Centre (ARC) in Dunoon on the scenic Cowal peninsula.
Safe Shores Monitoring and Communicare247 pledged to support Carers Trust Scotland along with five other charities that are aligned with their social values as businesses throughout the group's two decades of operation.
The six partner charities that have been chosen to benefit from the Communicare247 and Safe Shores Monitoring Charity Support Programme are: Carers Trust, the UK's largest charity for unpaid carers; Carr Gomm, which delivers high quality support services and campaigns to tackle loneliness and social isolation; Help for Heroes and Poppyscotland, which support serving and veteran armed forces personnel and their families; and SAMH and SANE, leading Scottish and UK charities that
support people and families affected by mental illness.