Assistive care technology specialist Communicare247 is on track to deliver a first-of-its-kind digital home care system in Glasgow. 
Communicare247 has won funding worth over £130,000 to support the next phase of development of Project Liberty, a new system which will enable the UK's most vulnerable people to live independently in their own homes and communities for longer.
The pioneering digital telecare system incorporates consumer devices such as voice-activated speakers, smart phones and other smart wearables, sensors and location technologies through a novel monitoring system that can integrate with existing telecare home care alarms. 
The project will connect with Scotland's world-leading long range wide area network (LoRaWAN), which enables devices to collect and send data without the need for 3G, 4G or Wi-Fi. The IoT Scotland wireless sensor network is designed to support full use of internet of things (IoT) devices, including sensor applications deployed in Communicare247's Liberty home care system.
The Liberty project is expected to be complete in the third quarter of 2021 and will provide a scalable digital telecare system that could be deployed by local authorities, housing associations and care providers across the UK.
The support for Project Liberty comes via the £9.2million Can Do Innovation Challenge Fund which announced funding for a number of public sector-led innovation schemes in Scotland. Project Liberty is part of Glasgow City Council's "Technology enabled Glasgow" challenge, uniting project leader Communicare247 with partners and stakeholders including the Glasgow Health and Social Care Partnership and the Health and Social Care Alliance Scotland (the Alliance).
The funding will be used to support the second phase of development which will deploy and test the system with citizens living independently with a variety of complex care needs, including Alzheimer's disease. The first phase commenced in January 2019.
Tom Morton, Chief Executive of Communicare247, said: "Project Liberty will design and deliver the ideal solution to allow some of the most vulnerable people in Scotland to live independently within their own home with reduced reliance on publicly-funded care interventions. 
"A telecare system that uses Alexa and smart watches is a game changer. We are integrating common and easy to use consumer products along with IoT sensors and innovative telehealth monitoring in an existing data-led system that reports to carers, family members and emergency services as required.
"Currently, across the UK, there is an estimated 4milllion elderly and shielding people who rely on analogue telecare systems to help keep them safe. Most of these systems are at risk of becoming obsolete due to the telephone network switch from analogue to digital. This gives the UK an unprecedented opportunity to adopt a leading digital-enabled assisted living care which will be delivered through Project Liberty.
"Together the partners behind Project Liberty are leading the way in developing integrated solutions to worldwide challenges in ageing populations and I'd like to thank them for their support and vision."
Michael Gillespie, Principal Officer, Glasgow HSCP said: "Communicare247 were selected by Glasgow HSCP/ City Council from a competitive field of over 40 SMEs in Phase 1 of the Scottish Enterprise-sponsored Can Do challenge. Their proposed integrated digital solutions will help us meet the challenge of transitioning telecare services from analogue to digital. This carries the potential to empower users to self-manage and maintain independence at home using familiar technologies.
"To date our private/public sector partnership work with them has been productive. Subsequently we have selected Communicare247 to develop further their product in Phase 2 of the Challenge as their innovative solution is highly valued. 
"The supply of telecare is a relatively narrow marketplace characterised by relatively one-dimensional options. Communicare247's forward thinking approach provides the potential for using a wider range of peripherals within a stable and effective platform which we hope will facilitate delivery of more user-friendly technology-enabled care services."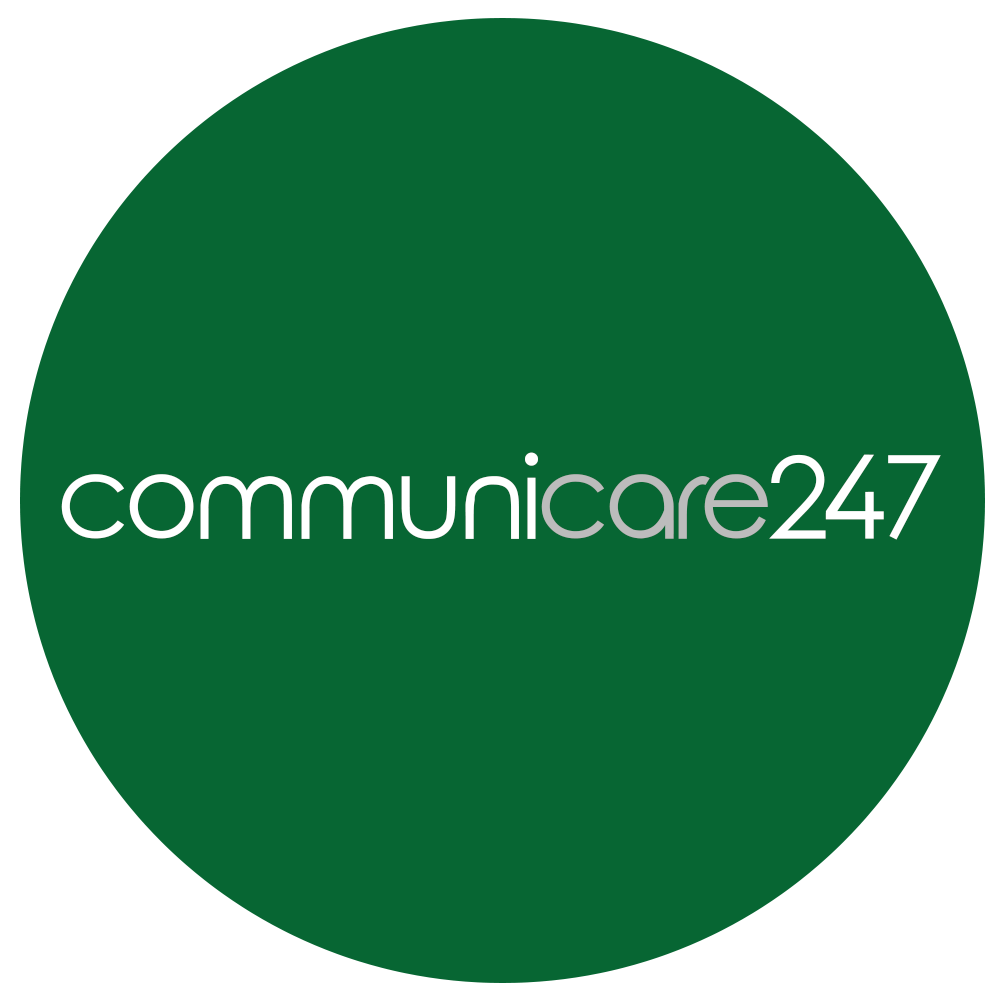 About Communicare247
Communicare247 is a health and social care service provider which delivers connected care solutions. Using secure digital technology and monitoring services, we enable citizens to remain safe and independent in their own homes for longer. Cloud services and effective technology provide valuable reassurance for individuals receiving care and permits sharing of information with families and care providers. The service helps to support service commissioners in balancing their duty of care with practical efficiencies capable of meeting modern day audit and resource challenges.